SNP Member of Parliament for Angus
Dave's column in the Angus County Press, 23rd March 2023 Last year when I learned HMS Montrose was soon to be decommissioned, after almost half a million miles over 31 years of service since she …
I'll be holding a constituency surgery day on Friday 14th April, in Kirriemuir. See details below.
The SNP has said "the number one priority for the UK budget must be to put money back into people's pockets" – warning the Tories can't continue to hammer household incomes. Ahead of tomorrow's budget, Dave …
VIDEO
Recent videos from Dave's YouTube channel
SOCIAL CHANNELS
Join Dave Online
Green Hosted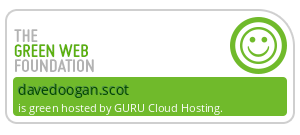 Datacentre uses 100% green sourced power as specified by E.ON and as regulated by Ofgem.