SNP Member of Parliament for Angus
Click the link below to download my latest newsletter.
Angus MP Dave Doogan has written to the embattled Chancellor of the Exchequer demanding targeted additional support for people and families in the coldest parts…
MP for Angus Dave Doogan is highlighting the opportunity to support The Abbey Theatre Club with their upcoming production of Hallowe'en and Hogmanay this April. The show which will…
VIDEO
Recent videos from Dave's YouTube channel
Statement by the Secretary of Defence, 25/04/2022
Dave Doogan MP 21/04/2022
Backbench Business: General debate on the Irish diaspora in Britain, 17/03/2022
SOCIAL CHANNELS
Join Dave Online
Green Hosted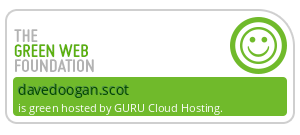 Datacentre uses 100% green sourced power as specified by E.ON and as regulated by Ofgem.